Considering the benefits of partnering with a Snabby.com real estate selling agent for your property sale?
Financial Advantages
Ponder over the financial advantages: In 2021, agent-assisted home sales boasted a median sales price that was a staggering $120,000 higher than for those who chose the DIY route. Furthermore, properties listed on Snabby® have a history of averaging a sale price that's 21% higher than the National Association of REALTORS® average price. Quite the financial prowess, isn't it?
Comprehensive Services
Our Snabby Real Estate selling agents provide a plethora of services. They offer detailed market analysis to set a competitive price for your property. They advise on home staging to make your property more appealing to potential buyers. They market your property effectively, both online and offline, to reach a wide audience. They negotiate fiercely to secure the best deal for you and handle all the necessary paperwork related to the sale. They organize and host open houses to showcase your property and use their network of contacts in the industry to your advantage. They also provide guidance on the legal aspects of selling a property.
Marketing Expertise
Worried about marketing? Our agents are adept at showcasing your property to the right audience, those most likely to finalize the deal. Your home will be presented attractively for the Multiple Listing Service, garnering attention and attracting clicks in the online realm.
Always Available
Moreover, our agents are just a call away. They are there to answer your queries and alleviate your concerns, making them your reliable allies in this journey.
Why Choose Snabby
This is a journey that over 85% of sellers choose not to undertake alone. We at Snabby believe that teaming up with a real estate selling expert should be your first step. So whether you're ready to plunge into the real estate waters or are just dipping your toes, reach out to a Snabby agent ASAP. They'll provide you with invaluable advice before your property even makes its debut on the market. Finding them is a breeze – just navigate to our Agent Search on snabby.com and secure your Snabby superstar.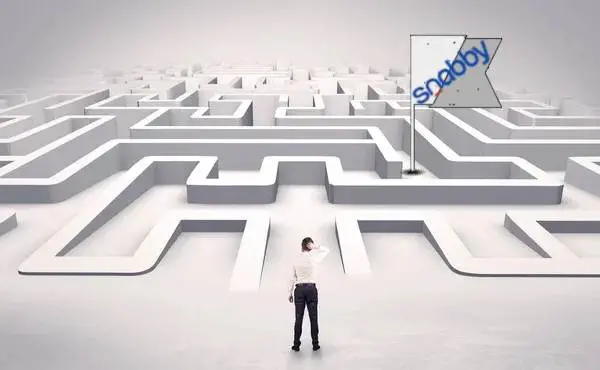 Real estate transactions can often feel like a labyrinth, filled with intricate twists and turns. From understanding the market dynamics to setting a competitive price, from marketing your property to negotiating the best deal, and from handling the paperwork to closing the sale, each step presents its own set of challenges. This is where a real estate agent comes into play. They are experienced navigators who can guide you through this maze with ease. They are equipped with the knowledge, skills, and resources to handle every aspect of the transaction, ensuring a smooth and successful sale. With a real estate agent by your side, you can rest assured that you have a professional guiding you every step of the way, making the complex process of a real estate transaction much more manageable and less stressful.